5 Recent Changes to TREC Rules for Real Estate Sales Agents & Brokers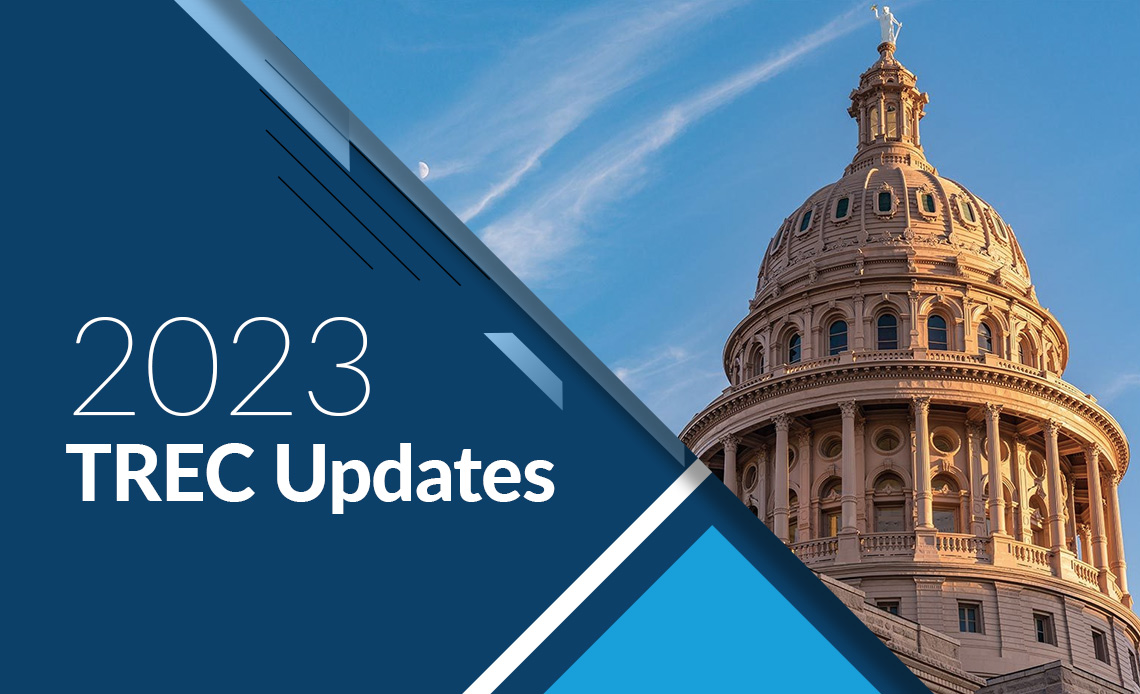 Did you know that the Texas Real Estate Commission (TREC) recently made a few changes that affect you as a sales agent or broker? Recent meetings approved five TREC rules aimed at enhancing broker responsibility and bolstering consumer protections. It's vital that you keep up with all the latest changes to stay compliant and avoid any unwanted consequences. We'll unpack how this affects your education and training and what you can (and can't) do with an inactive license now.
You must now complete an approved 30-hour Real Estate Brokerage course as part of your SAE requirements if you're renewing your license for the first time, active or inactive. The course intends to promote greater agent/broker responsibility and educate sales agents about what to expect from their sponsoring broker.  License Classroom offers this as an individual 30-Hour Real Estate Brokerage course and as part of both our SAE First-Time License Renewal Packages!
Brokers must provide new sales agents with training and assistance when they first conduct real estate brokerage activity. TREC increased the minimum number of times a competent license holder must provide assistance from one to three times. A lot of brokerages offer additional training and mentorship opportunities beyond the minimum requirement.
Elimination of "Lookback Period" (TREC Rule 535.93)
TREC eliminated the "lookback period" that allowed agents to renew their licenses (with certification) after the expiration date without a lapse in active licensure. When licenses expire, they will automatically go inactive, and any sales agent or broker relationships will be terminated. Your license will now renew on inactive status if you renew late (within six months after the expiration).
A broker or sales agent must respond within two calendar days to their principal, another party's representative, or an unrepresented party in a real estate transaction. It's important to note the rule states "calendar" days, which means you must reply even on a weekend or holiday.
Broker Responsibility Advisory Committee (TREC Rule 535.46)
The Broker Responsibility Advisory Committee (BRAC) was established to examine issues around broker responsibility and advise TREC. BRAC may also make recommendations for legislative changes or TREC rules regarding broker responsibility that affect the industry and consumers. License Classroom follows these changes closely and keeps our courses updated to the Committee's standards.