LicenseClassroom.com helps thousands of professionals obtain or renew their Real Estate License credentials each year. Based in Austin, Texas, we are committed to offering first class education services for our students across the country. We focus on providing relevant real estate education that is useful and applicable in the daily lives of our students. In addition, we use the latest in self-paced education technology, making our courses easy to navigate and understand.
Our company was founded on the idea that great education should not be unaffordable. Our students can rest assured they are getting the best education at the best price.
OUR MISSION
Provide educational courses that advance the careers of real estate professionals.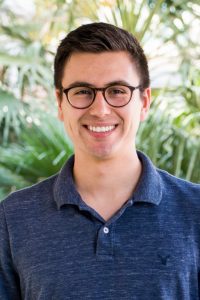 Sean Cronen
Senior Account Manager
Meet Our Team
Sean Cronen is a Senior Account Manager at LicenseClassroom.com where he serves a central role in the company's operations. He offers a human element to our online course offerings by treating every customer request and question with utmost importance and expediency. As a Licensed Real Estate Agent in Texas, Sean has contributed a heightened level of industry experience that positively impacts our course offerings and customer service. He understands the daily concerns of real estate agents and enjoys helping them complete their professional education in a timely and affordable manner.