What is the Difference Between a Real Estate Agent, Broker and Realtor?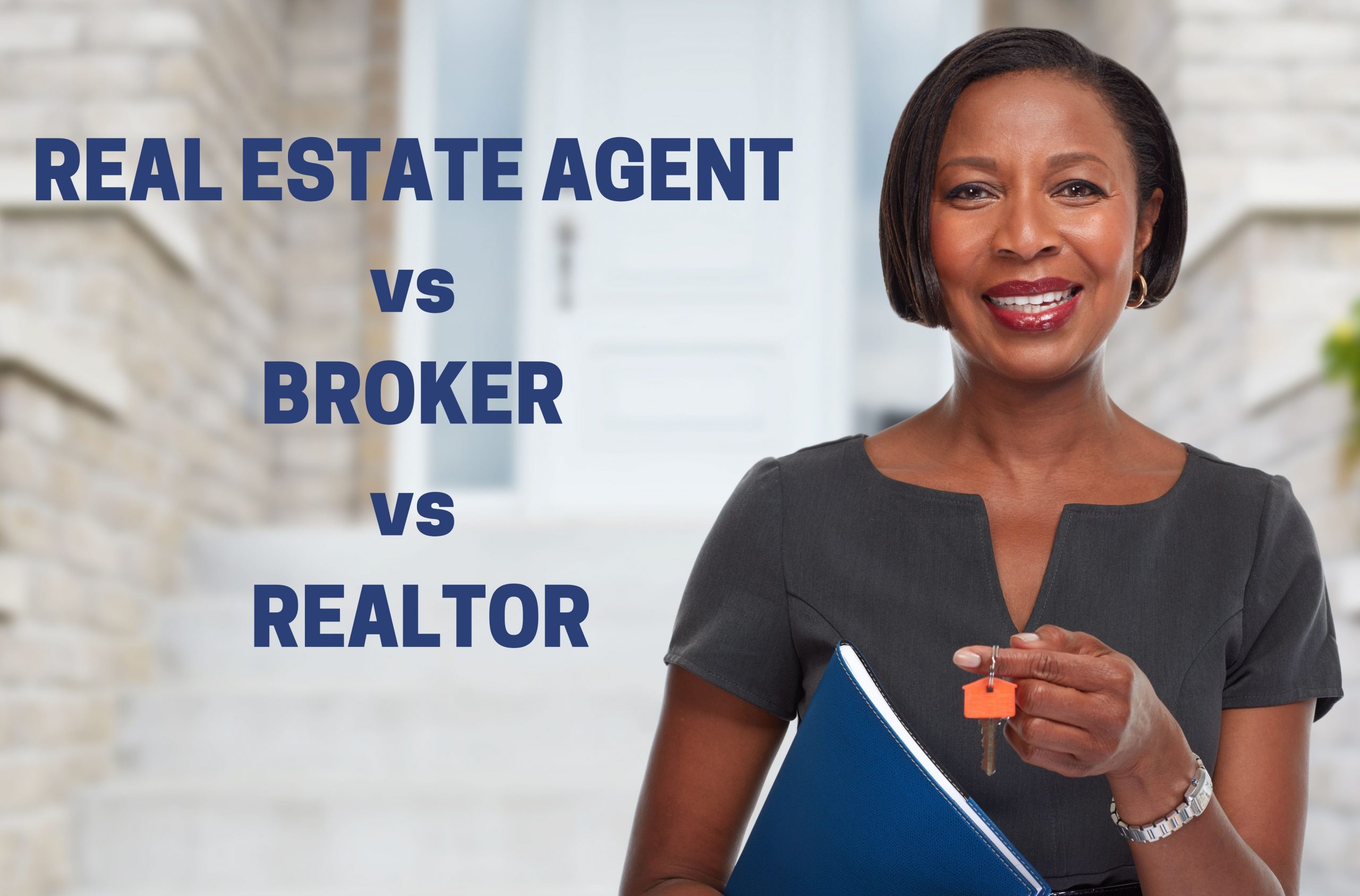 When you're talkin' real estate – whether you're buying, selling or just looking, you hear the terms real estate agent, broker and Realtor bounced around interchangeably. While all three titles do indeed depict a real estate professional, there are some distinct and important differences. In fact, you may be surprised to know that the term "Realtor" is actually a trademarked term owned and protected by the National Association of Realtors (NAR) – a national trade organization boasting over 1.3 million members! The term "Realtor" should never be used in lieu of "real estate agent" and it should always be capitalized! That's enough to confuse even the Grammar Police! If you're still a little befuddled, you're not alone! Here's a summary of all three titles to help set you straight:
Real Estate Agent
Real estate agents have earned a professional license in their state to help clients buy, sell and rent real estate. They are required to work under a sponsoring broker or brokerage in order to represent clients in real estate transactions. Agents who represent sellers are the listing agents and agents who represent buyers are the buyer's agents.
Broker
Brokers are real estate agents or Realtors who have taken it to the next level by completing additional training and passing a broker's license exam. A broker has more in depth training on subjects like real estate investments, construction, property management and legal issues. Being a broker comes with more responsibility but earned income is generally quite a bit higher than the average real estate agent's earnings. Brokers can work independently or hire other real estate agents to work for them. Many successful brokers go on to start their own brokerage/real estate firm or they may join a national firm or regional firm such as Keller Williams, RE/MAX or Alamo Real Estate Brokers of Texas.
Realtor
A Realtor is a real estate agent or broker who is a member of the National Association of Realtors. Other industry relevant professionals such as bankers, appraisers and property managers are also eligible to join the NAR, which officially makes them a "Realtor." The NAR's mission is to help its members become more profitable and successful. Its members are required to pay dues and adhere to a strict Code of Ethics. In return, members have access to enormous resources and networking opportunities in all aspects of the residential and commercial real estate industries. Members believe that belonging to such a longtime, solid and prestigious real estate organization makes them more valuable in their field.
Start Your Real Estate Career
Are you interested in starting a career in real estate? License Classroom offers the most affordable and easy-to-complete real estate license courses.